I never wanted to be an accountant. Never thought life would bring me here, as the CEO of an accounting agency with a dozen employees and clients all over the country. I mean, to tell you the truth, I am not that great at math (yup, still a finger counter over here), I've never been great at following other people's rules – and I find taxes to be pretty boring, to be honest. Don't get me wrong, I still love to throw just about anything in my life onto a spreadsheet to make it easier to look at – but for me to turn out to be an accountant? Boring.
I fell into my first accounting job early on, just looking for a way to earn some gas money. And it turned out, I had a knack for it and actually sort of enjoyed it. But the places I worked, the bosses I worked for? A string of old white dudes with bushy mustaches who kept a big bottle of scotch in their bottom desk drawer and seemed to love working a million hours a week, especially during tax season. It was NOT the kind of life I wanted to have, no way.
I was so torn because I did truly love the work I was doing – but I knew there had to be a better way. I knew I had to shake up what I thought the accounting industry was if I was going to be a part of it. So I started my business and created the type of work environment I always wanted to have for myself. It took a lot of years and a lot of trial + error and mistakes – but I have never been happier with my business and more proud of the work we are doing in this world.
It didn't sound right to call us bookkeepers, since we did so much more than just bookkeeping. I didn't want to be called an accountant because it evoked too many images of Fred with his mustache drinking behind his desk.
So, I made up a term – Online Financial Manager (OFM) and decided I could make that mean whatever I wanted.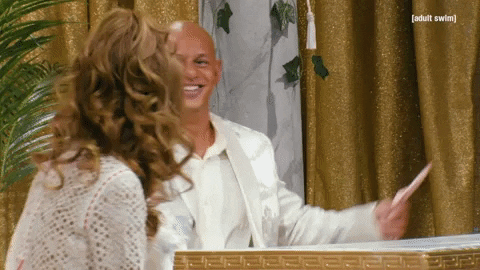 What is an OFM?
Sure, we record your numbers – but we do it in a strategic way, so that you are able to get clarity on your numbers and what they mean to your business, and how you can use them to make the decisions you need to make as the CEO.
We spend most of our time looking forward and helping you plan your next 90 days of cash flow, rather than focusing on what happened in the past.
We know how to communicate with you and answer your questions, with no judgment, shame, or belittling.
We understand the online marketing world, your shopping cart software, affiliate marketing, launches, and all of the fun weird-ness that comes with it.
We will never tell you that you can't afford something. Instead, we show you how you can 'afford' everything you want in your business and in your life.
We honor who you are as a person and what your needs are and have support packages to fit your needs as your business grows. Need to start small? We gotcha. Want our support with everything? There's a package for that.
We support you with all of your tax stuff and make sure you are running your business correctly so you don't have to worry about the big bad IRS monster creeping out from under your bed.
Do you need an OFM?
Yes. 🙂
But in all seriousness, this is a question we get often. How do I know when it's time to hire someone to help me with my financial stuff? I sincerely believe that getting your money right and having a strong financial foundation will be a game-changer in your business. When you no longer have to worry about money & taxes and you have a plan for your money, you can move forward with so much confidence and hit all of your goals.
You need an OFM if…
You are spending TOO MUCH time trying to handle your bookkeeping/figure out QuickBooks/create yet another spreadsheet for tracking everything. We show our clients how to easily manage their money in just 30 minutes a week by getting clear on exactly what they need to do during their weekly MoneyLove sessions.
You aren't spending ANY TIME handling your bookkeeping. Translation: you usually have a block a solid week or two at the end of the year (or on April 10th) to try and hurry up and gather your records so you can file your tax returns.
You are working with an accountant who doesn't have strategic conversations with you about your business and all of the cool tax deductions available to you as an online entrepreneur.
Your accountant thinks your online business is a cute little side business and lectures you about spending money in places where they don't think you should spend your money.
You have a financial team that doesn't have different options to support you and honor who you are and how you need to receive information to learn best.
There is a better way and that's why OFM support > Accountants/Bookkeepers.
(yup, that's a math joke. I guess I am more of an accountant than I like to admit)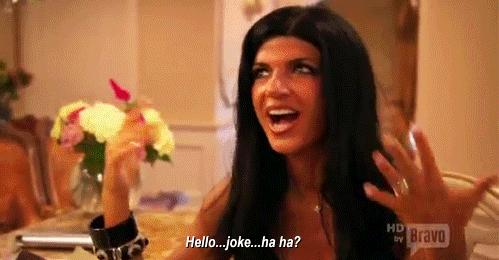 We have a number of ways we work with our clients, there's a right fit for any business, whatever stage of business you are in.
Work with us on tax strategy. We work with you throughout the whole year, recommend tax strategies to you, give you advice on the right timing to become an S-Corp, and run periodic projections for you during the year so you can be sure you are saving the right amount for your taxes & taking advantage of all opportunities for tax savings throughout the year.
Work with us in a monthly retainer, in our DWY (Done With You) program, where we are teaching you how to do the CEO money stuff while providing you group office hours and email support for any questions that come up as you are working on things. (We also take care of the tax strategy for you in this package)
Get full CFO support – This is our full support package. We meet with you on Zoom each month, map out your cash flow strategy for the next 90 days, take care of all of your recordkeeping, you have us in your Slack for things that pop up. You can even have us take care of paying your team, collections from clients, and more!
OK, you're sold. When you started reading this, you didn't even know what an OFM was and now you are ready to hear how to make this relationship a success!
Before you start the process of looking for a bookkeeper, there are some questions you need to ask yourself to make sure you are hiring someone who will be a good fit to provide you with the support you need, in the way you need it. The biggest thing that you should know going in is that you are going to have a more successful relationship with your accountant if you are actively participating in the relationship. You can't 'outsource' this and just expect them to figure it all out themselves. You have to be involved, answering questions, providing information, etc. so that they can provide you with the support you need.
If you aren't willing to do that, honestly – don't waste your money trying to hire a financial team because you won't get anything out of it.
Before Hiring Someone, Ask Yourself:
What support do I really need at this stage of my business? What bookkeeping tasks am I able to take on myself and what am I either not doing or don't want to do?
If I could wave a magic wand, what would good financial support look like? What has/hasn't worked for me in the past when I have worked with an accountant – or any team member?
How do I like to communicate? Am I a talk things out, quick Slack message type of person or would an email-only relationship work ok for me?
How comfortable am I with systems and spreadsheets? Do I need someone to take it all over and tell me what I need to know, or do I want to get in there and get my hands dirty?
What is the monthly budget that I want to invest in for this support?
How much time do I have available to spend on my money each week?
If you have a business and you are tired of working with a financial team that doesn't get you or support you in the way you deserve, we need to talk. Book a call with our team below to discuss how we can support you!